JAN JOHNSON, director
Jan Johnson is the face of dance in Colorado Springs. As the founder of the Ormao Dance Company she has brought a longed for level of professional contemporary dance to our city. Her work has brought noted choreographers to the company and given young, emerging choreographers fertile ground to launch exciting new works. As a choreographer, she has developed a wide repertoire of works including "Beyond Spatial Limits," "Cracks in the Narrative" and "From Fire." But her true gift is in the classroom. As have many fine choreographers and company directors before her, she recognizes that excellent, dynamic and challenging choreography is only possible when the body, mind and soul of the dancer are well-formed. Whether teaching youth at the Ormao Dance School or company class, she is able to bring out of each student and professional dancer an extraordinary level of excellence. Jan was herself well-schooled in dance at the University of Wisconsin and then began dancing, teaching and choreographing in a variety of companies until founding Ormao Dance Company in 1990. From its humble beginnings as the vision of a professional dance company for the Front Range, Ormao has become an outstanding part of the Colorado Springs' cultural offering. Her belief in the inclusive nature of the dance experience has created a company with depth of artistic expression and brilliance of technical skill. Ormao performances are consistently excellent, and each results in an evening to remember. Jan Johnson has take the raw material of well-trained dancers and given back to the Colorado Springs community a professional contemporary dance company they can call their own.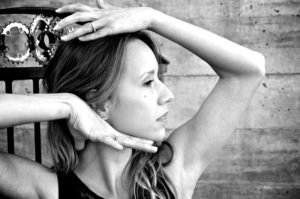 TIFFANY TINSLEY-WEEKS, assistant director
Tiffany was raised in Miami, Florida where she began her dance training in performing arts elementary and middle schools. She graduated Magna Cum Laude from the University of Florida with a Bachelor of Fine Arts in Dance. While earning her BFA, she performed in choreography by Shapiro and Smith Dance, ODC/ San Francisco, Adele Myers, and Kelly Drummond Cawthon. She was a founding member of the Florida MOD Project and Physical Theater Productions, with whom she toured nationally as a featured performer. Tiffany was a lab dancer at Jacob's Pillow in their collaboration with Tanglewood Music Center and later an apprentice for Shapiro and Smith Dance. She moved to Colorado Springs and began dancing with Ormao Dance Company in 2001, where she is currently Assistant Artistic Director. In addition to dancing with Ormao Dance Company, Tiffany is on faculty at the Colorado Springs Conservatory and Ormao Center for Contemporary Dance where she directs the Junior Repertory. She has taught at American College Dance Festival and been a guest artist at Colorado College. Her choreography has been nominated for the Peak Area Performer and Artists Award for her work 'Aria'. Her passion for collaboration inspires her dancing, teaching and choreography. Tiffany is enjoying being a mother to her son born in the spring of 2009.
DEBRA MERCER, ballet mistress
Debra has been dancing with Ormao Dance Company since 1994. In addition to her performing with the company, she is also the ballet mistress continuously challenging the other members to maintain and improve technique. For the past fifteen years, she has been teaching at Colorado College. She earned her Bachelors of Arts in Dance with honours from York University in Toronto, Canada. Debra has danced with various ballet companies through out the country including the Colorado Ballet, Dance in Flight, David Taylor Dance Theatre, Denver Civic Ballet and Jackson Ballet.

MARY RIPPER BAKER, dancer
Mary left Texas for the Springs after dancing with Suchu Dance Company in her native Houston. She is a Magna Cum Laude graduate of Texas Christian University with a Bachelor of Fine Arts in Modern Dance and has become known for her choreographic talent in the U.S. and in Mexico. She has been dancing with Ormao Dance Company since 1999 and in addition to her performance and rehearsal schedule, Mary maintains ownership of a Pilates studio, Motion Studies, and specializes in dance rehabilitation. She also teaches dance at Pikes Peak Community College, choreographs for the Colorado Springs Fine Arts Center Theater Company, and is the proud mother of two.
DAWN DELANEY, dancer
Dawn began her dance training at a young age in Madison, WI.  She achieved her BA in Legal Studies at the University of Wisconsin – Madison and Paralegal Certificate at Georgetown University.  Professionally, she performed with Jazzworks Professional Dance Company under the direction of Carol Marion Ceniti.  New to Colorado Springs, she is honored to teach for Ormao Center for Contemporary Dance and grateful to be a member of Ormao Dance Company.

DAVID FOSTER, dancer
David discovered his love for dance after taking a hip hop class at Pikes Peak Community College. He then started taking lessons in jazz, ballet, and contemporary dance under the direction of Zetta Alderman for the next year making his stage debut in December of 2011. David then returned to PPCC to dance with the student modern company HADE under the direction of Stephanie Kobes-Newcomb. After a number of guest performances, David is now proud to be a company dancer of Ormao and Mathtastics!
AOI KOENIG, dancer
Aoi Koenig (née Funakoshi) originally hails from Chiba, Japan, where she started her classical ballet study. She furthered her craft at the College-Conservatory of Music at the University of Cincinnati, where she graduated Cum Laude with a BFA in Dance in 2000. She has toured nationally and internationally with classical ballet and contemporary dance companies from around the world. Her favorite memories of intensive performing years were with Dayton Contemporary Dance Company (USA), Wylliams/Henry Contemporary Dance Company (USA), Compania de Danza Tania Perez-Salas, Ballet Nacional de Mexico (Mexico City), Cas Public Production and Les Sortileges (Montreal). Aoi came to Colorado Springs with her husband and their baby daughter in the early spring of 2011 and is finding the balance of life as an artist, wife, and mother while performing with Ormao and teaching at Ormao School as well as Colorado College and Pikes Peak Community College.
ANGELA LABORDE, dancer
Angela LaBorde (Dancer) has been intrigued with the human body and the way it moves her entire life. After graduating from Colorado College with honors and a dance degree in 2003, she went on to dance professionally with Ormao Dance Company and 3rd Avenue Dance Company. As a certified massage therapist and yoga instructor, Angela currently runs her own massage and yoga business and is the Spa Director at SunWater Spa in Manitou Springs. She enjoys hiking, gardening, a good book and spending time with her incredible husband and loving family.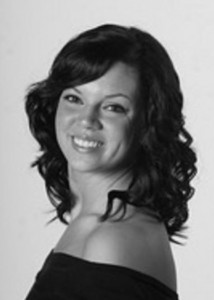 KATY MERVICH, dancer
Katy started her dance training in Port Huron, Michigan and continued her training at Grand Valley State University in Grand Rapids, Michigan where she received her B.A. in dance. While at GVSU she had many performance opportunities with guest choreographers from all over the states, including Thang Dao winner of the Princess Grace Award, Art Prize, and was honored to work with members  of Martha Graham's company along with many other guest artist on the east coast.  After completing her dance degree, she started teaching and choreographing in the greater Grand Rapids and Saugatuck areas. She is now very excited to share her love of the art form with the Ormao Dance Company.

VENESE ALCANTAR MEDOVICH, dancer
Venese Alcantar Medovich's dance career began at Fusion Point Dance studio.There she trained in Ballet, under the instruction of Jonathan Guise. In 2007 Venese began taking classes at Colorado College. As a Colorado College Summer Intensive Scholarship student, she has had the opportunity to work with renowned instructors, such as Rosangela Silvestre, Jan Erkert, and Rachel Brice, as well as perform in Colorado College's Summer Gala 2007- 2010. Venese is currently studying dance at Pikes Peak Community College, under the instruction of Stephanie Kobes, as a member of High Altitude Dance Ensemble (H.A.D.E.)

KERRY O'BRIEN, dancer
Kerry O'Brien received a B.F.A. in dance from Marymount Manhattan College (Katie Langan-Santee, Director) in 2007. Returning to her Alabama roots, Kerry taught for Troy University and served as resident guest artist for the Southeast Alabama Dance Company (SEADAC). Kerry's own choreographic works have been presented in collaboration with Troy University, SEADAC, Shachah Touring Company (Shizuoka, Japan) and the Dance Theater Workshop. A recent newcomer to Colorado Springs, Kerry has taught dance for The Northridge Dance Conservatory and Ormao Center for Contemporary Dance and is currently director of dance for Wasson High School's Fine Arts Academy. Kerry is both excited and blessed to be a member or the Ormao Dance Company.

JESSICA RUSS, dancer/choreographer
Jessica was raised in Phoenix, Arizona where she began her dance career as a key member of a Phoenix-based hip hop company, City Streets. Jessica has studied a variety of dance techniques from modern dance, African, and jazz to improvisation. She is a founding member of High Altitude Dance Ensemble of Pikes Peak Community College and upon graduation, returned as the Assistant Artistic Director. Presently, Jessica is the director of "Mathtastic: Dancing with Mathematics," Ormao's Dance in Education Team. Jessica is also an adjunct instructor of dance at PPCC and the hip hop instructor at Ormao Dance School.
CLAUDIA VAN POPERINGEN, dancer
Claudia, a native of the Philadelphia area, graduated from Goucher College where she received her B.A. in Dance and Management with a concentration in Arts Administration. Claudia has had the opportunity to study dance both in Rio de Janeiro, Brazil and Berlin, Germany. In Philadelphia, Claudia has performed with a variety of artists such as Kate Watson-Wallace/Anonymous Bodies, J. Makary, Pink Hair Affair and The Urmika Devi Dance Collective. She moved to Colorado Springs in 2013 with her husband and cat, Luna. Claudia is currently the Director of Accounts at TRG Arts and also teaches yoga.  Claudia is grateful for the opportunity to be a part of the Ormao Dance Company.
LAURA TREGLIA, dancer
Laura grew up in Syracuse, NY and earned her Bachelor of Fine Arts in Dance Performance at The Ohio State University. Laura enjoyed twelve years dancing in New York City with the Tiffany Mills Company. Laura performed at prestigious venues including Lincoln Center Out-of-Doors, Works in Process at the Guggenheim Museum, Jacobs's Pillow Dance Festival, Bates Dance Festival, Wexner Center for the Arts, Joyce Soho, Aronoff Center of the Arts, and Portland Institute of Contemporary Art. Laura directed the Trisha Brown Dance Company's education and outreach program as well as teaching master classes at The Ohio State University, Hunter College, Shenandoah University, and University of Memphis. She is now a Guild Certified Feldenkrais Teacher and very thankful to dance with the Ormao Dance Company.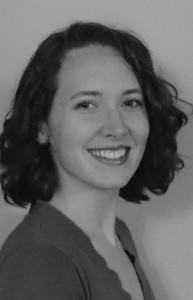 ROCHELLE WESTFALL, dancer
At the University of Akron, Rochelle graduated with a BA in Dance with Business and studied dance under former Graham and Muller dancers as well as classes  from David Parsons, LINES Ballet, Doug Varone, Groundworks Dancetheatre.  She has now been teaching full time in Colorado for five years, and is a guest dancer with Ormao Dance Company and a member of Ceaseless Movement Dance Collaborative.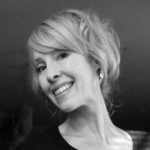 LAURIE WHITE, dancer
Laurie began dancing at Northland School of Dance in Minnesota when she was 4 years old. She continued her training at Gustavus Adolphus College, from which she graduated Magna Cum Laude with a BA in Sociology/Anthropology and Dance. Laurie danced professionally in Minneapolis with various companies, including Ballet of the Dolls, Deborah Jinza Thayer/Movement Architecture, DRP Dance, John Munger's Third Rabbit Dance Ensemble, the Scrimshaw Brothers' Look Ma No Pants, and many more. She began teaching dance to children of all ages in 1999 and relocated to Colorado Springs in 2013. She is so appreciative of J